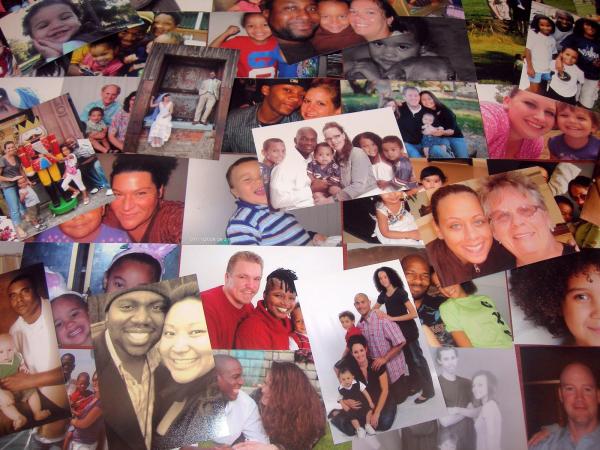 If you are aware, there was an alarming
article in October
about a Louisianan Justice of the Peace refusing to marry an interracial couple. Keith Bardwell said he refused to issue a marriage license as justice of the peace to an interracial couple out of concern for any children the couple might have. In response to this, Suzy Richardson
created a blog
and a
Facebook page
to encourage Mixed and Happy families to share photos to be delivered at Christmas 2009 to show Former-Justice Bardwell that Mixed race families ARE Happy families. She has already sent Keith Bardwell a packet of 130 family pictures to illustrate that there
are
mixed race families living happy, well-balanced and fulfilled lives. But, the momentum for this wonderful joyride hasn't stopped there!
Now Mixed and Happy people can add a marker here to help join up with other Mixed and Happy individuals, friends and families! Anyone can add a family-friendly marker (PG- rating please!) and instantly anyone can then see it!
This page is part of Stickymap.com's Community Network
Copyright © 2007 Neighborhood Resources LLC. All Rights Reserved.
Visit our blog.