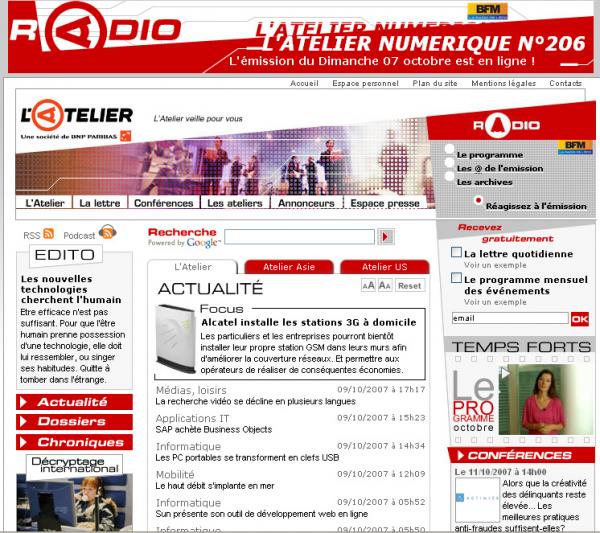 Atelier: Your high tech studio for a changing world
Every day for the past 25 years, our teams at Atelier have been analyzing, identifying and breaking down critical information that we deliver to you about emerging technologies from around the globe.
L'Atelier est le centre de veille de l'innovation de BNP Paribas. Devenu un lieu de rencontre et d'échange, il s'est ouvert rapidement aux clients, et aux partenaires du groupe bancaire ainsi qu'à toute entreprise ou individu, leur proposant de mieux saisir les enjeux associés au développement des nouvelles technologies de l'information et de la communication et de réfléchir à la manière d'intégrer les innovations de manière profitable dans l'entreprise.
This page is part of Stickymap.com's Community Network
Copyright © 2007 Neighborhood Resources LLC. All Rights Reserved.
Visit our blog.