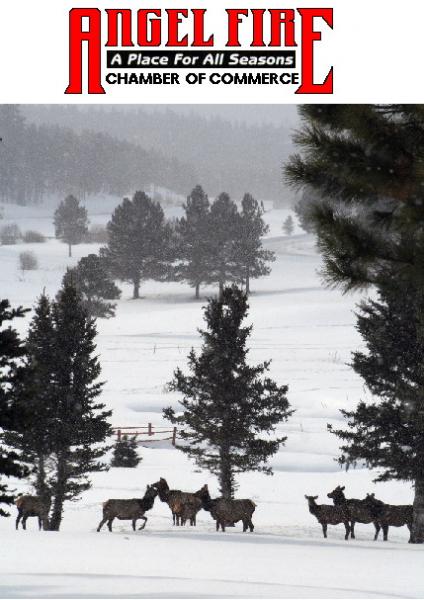 Our Chamber is an organization dedicated to the economic health of our community through the promotion of year-round tourism and diversity among the businesses here.
Our year-round population is estimated at around 1,048 (2000 census), with that doubling during the ski months with seasonal industry employees. Ski season brings the most visitors, but our summers and autumns offer perfect high mountain cool, clean air, special events geared to the family, and a growing arts calendar. So, we hope you'll want to bring your family and friends to northern New Mexico's premier family resort community. Experience for yourself the sunlight and silence - mountains glistening with color and light - the serene beauty that is Angel Fire - a wonderful place to play, to work and to live!
Stop in our office when you arrive, in Centro Plaza on Hwy 434 (Mountain View Blvd.) and we will be glad to assist you with information. Or call us before your trip, 800-446-8117 or 575-377-6661, and let us know how we can be of assistance.
This page is part of Stickymap.com's Community Network
Copyright © 2007 Neighborhood Resources LLC. All Rights Reserved.
Visit our blog.