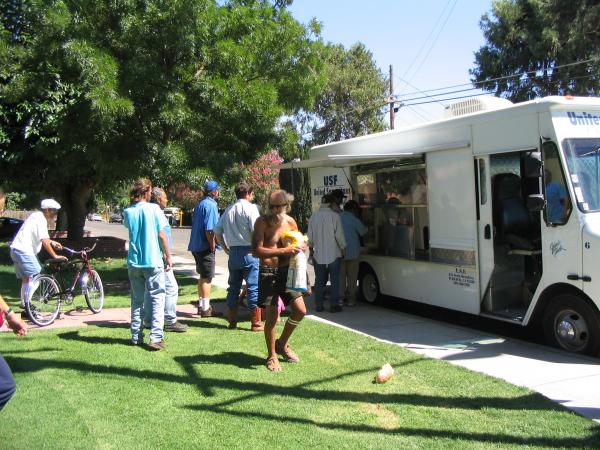 United Samaritans Foundation the largest non-profit direct food distributor to the hungry within Stanislaus County, serving over 35,000 meals a month.

Our mission is to deliver food to people in need in Stanislaus County, and to facilitate the provision of services to those people to assist them in a transition to a better quality of life.Our vision is to be an advocate for the poor in the spirit of the Christian tradition. The Foundation will develop relationships with other organizations within the community to explore creative and holistic ways to meet the needs of those we serve.
You can find out more about United Samaritans Foundation or make a donation on our website.
This page is part of Stickymap.com's Community Network
Copyright © 2007 Neighborhood Resources LLC. All Rights Reserved.
Visit our blog.